SITELINK PHP API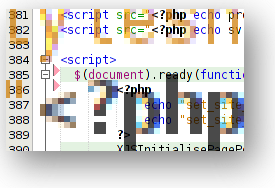 The PHP API allows server side requests to be sent to the SITELINK Cloud server during generation of dynamic web pages. This allows static information to be embedded within the webpage, and allows returned information to be used to alter the layout and content of the web page.
The SITELINK Cloud Management Console is generated using the PHP API, allowing the menus and layout of the Console to be configured using information about the type of connection and attached devices.
In the example below there are links to three demo sites. Selecting a link will cause the page to reload. The selected site is used by the PHP on load to request site data from the Cloud Server and populate the HTML with the site data. If the selected site is a 3G site then an additional table is generated with information on the cellular connection.